Many traders do not consider day trading their only profession. No matter where you work, it's always a pain to constantly check your stock or currencies. Through market imgsense and market wakeup, Bettertrader provides you with a live, real-time update to your phone and computer with customizable notifications.
MARKET SENSE
Market Sense provides you with a personalized range of price movement designated to your preference. Whenever the selected currency or commodity deviates above or below the selected price range, you will instantly receive an alert with the information. You can also choose whether you prefer the currency to go up or down and the notification will be personalized to indicate whether the news is profitable for you.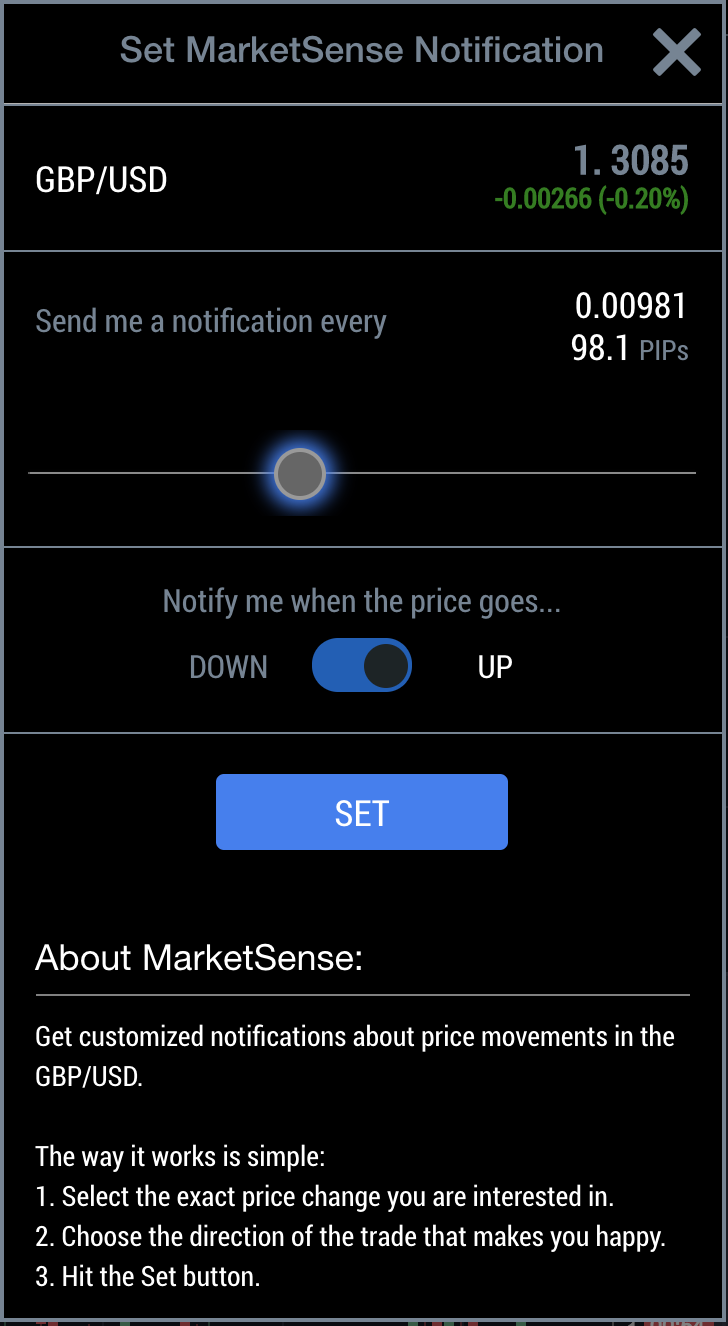 MARKET WAKEUP
Market Wakeup notifies you about the more unexpected news. Whenever the program considers a shift in price or volatility unusual, it will send a notification to you with the news. Although useful, market wakeup only provides the trader with crucial information. The execution is what separates the profitable day traders from the losing ones. The trader has to analyze the information rationally and invest at the right times in order to succeed.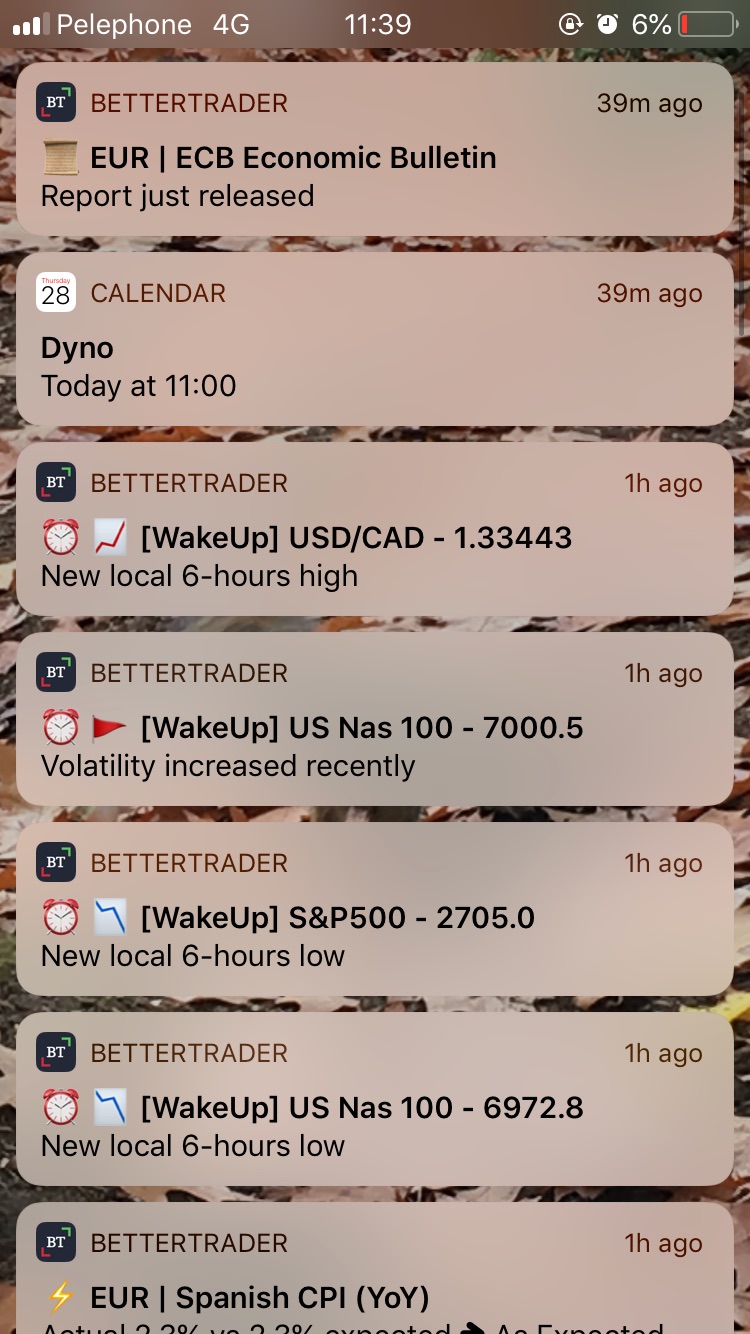 Both of these tools are excellent for traders who do not have time to stare at the tiny ups and downs in the market. Many traders are extremely busy and these two tools give them the option to only trade when they see the adequate news release or price change. Bettertrader gives traders the opportunity to succeed in both their jobs and investments by keeping real-time news and prices for them.