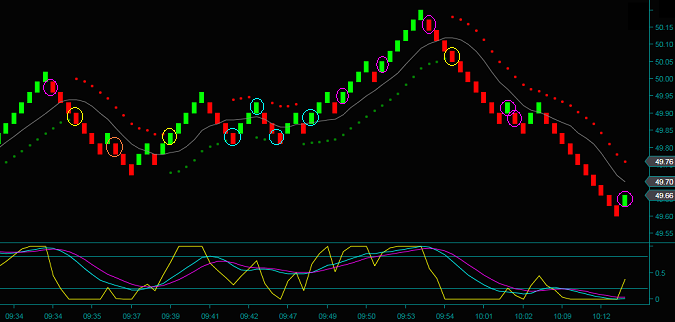 Understanding the stages that a market goes through, is crucial when trading the financial markets. This cycle is unique and each stage has ...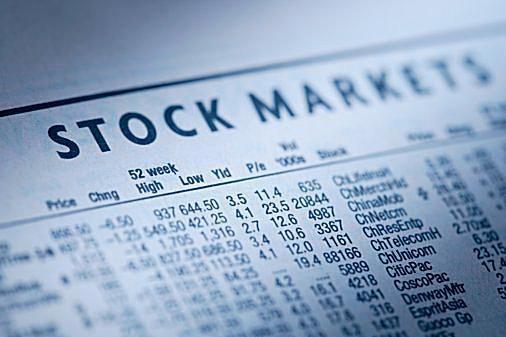 Former professional day traders and statistics specialists, with years of trading and coding experience, created a service that provides tra...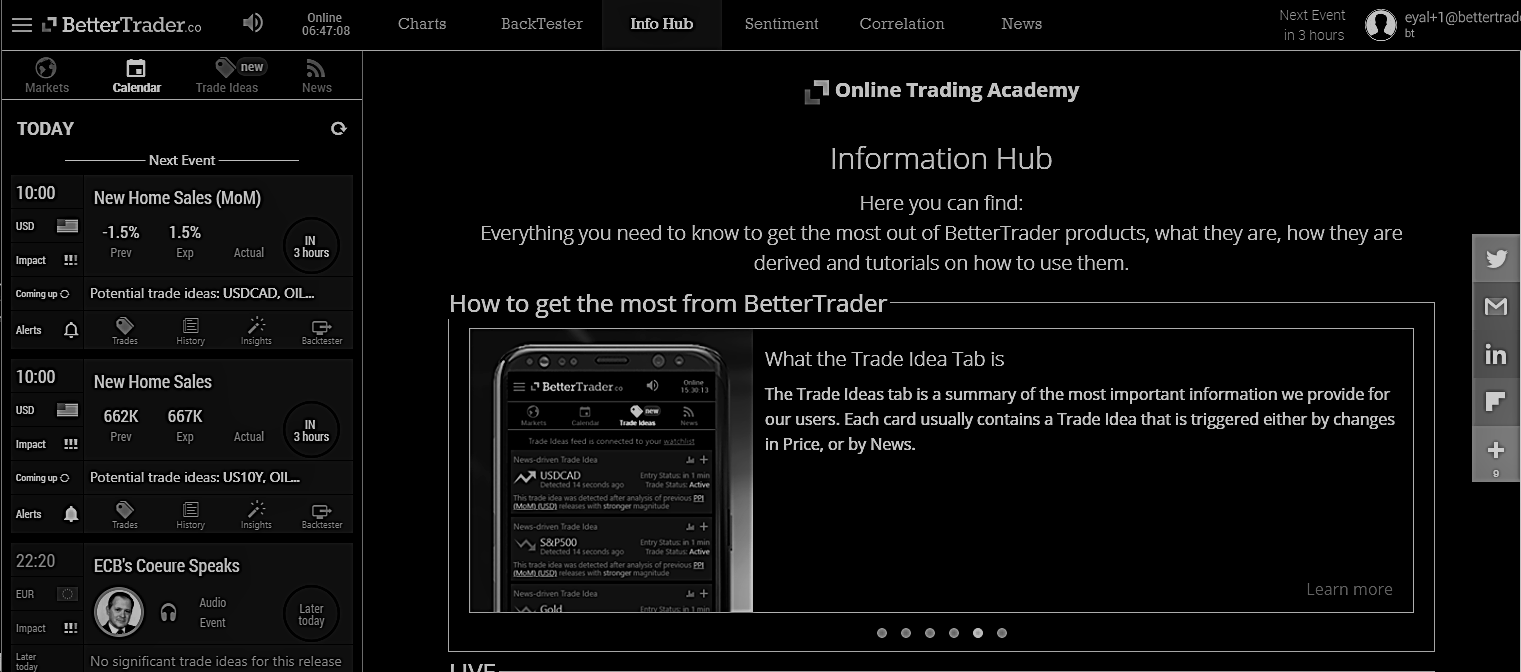 How Anyone Can Profit From Economic Events Economic Events provide the prepared trader with profit opportunities because these events i...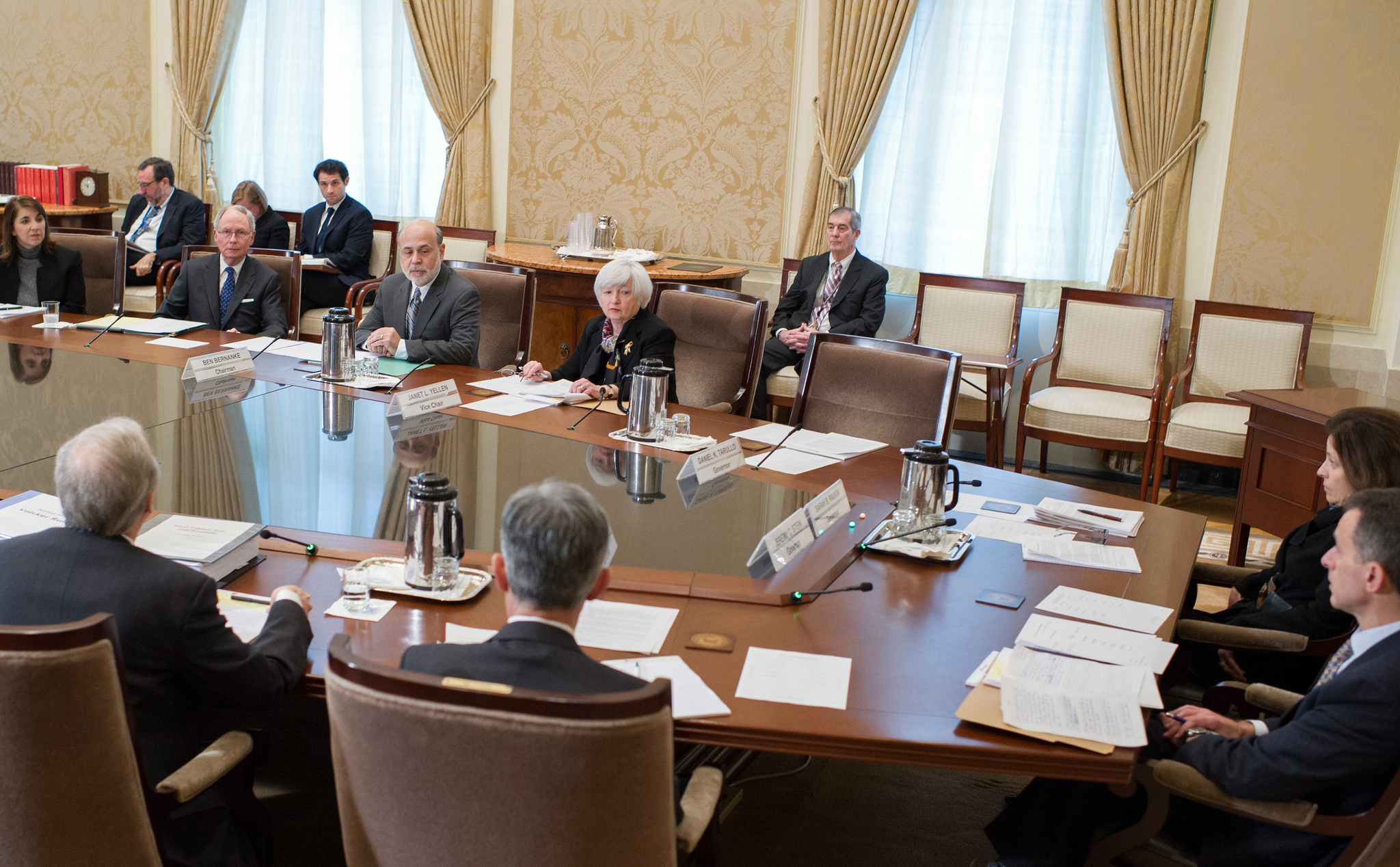 13 Major Economic Events Any US Trader Needs to Watch This post presents a list of the top thirteen major economic events in US markets. Th...
New App in the TradeStation Store: BetterTrader Economic events are among the biggest challenges faced by day traders. Even with extensive ...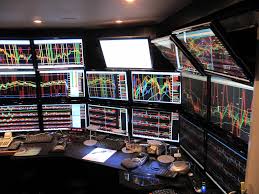 9 Essential Tools For Every Trader You've saved up some money in your bank account, read a few books, countless online articles and spent...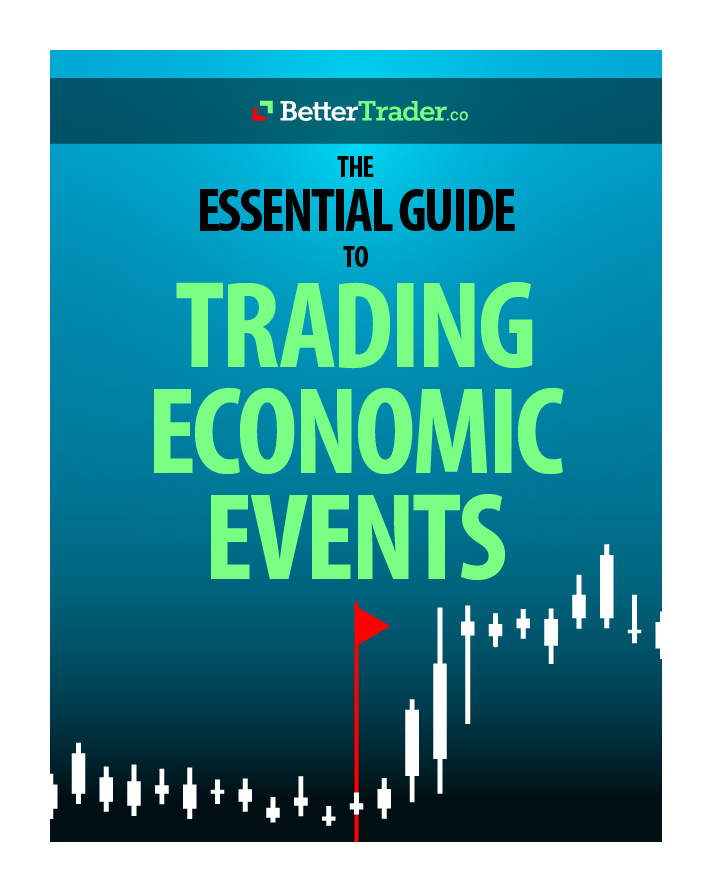 The Essential Guide to Trading Economic Events The financial market's volatility attracts many to follow and trade economic events and us...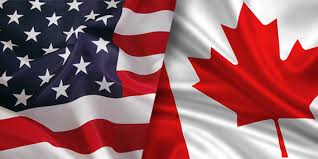 3 Major Factors That Affect The CAD/USD (and logic that moves the loonie) Before we can understand the three major factors that will deter...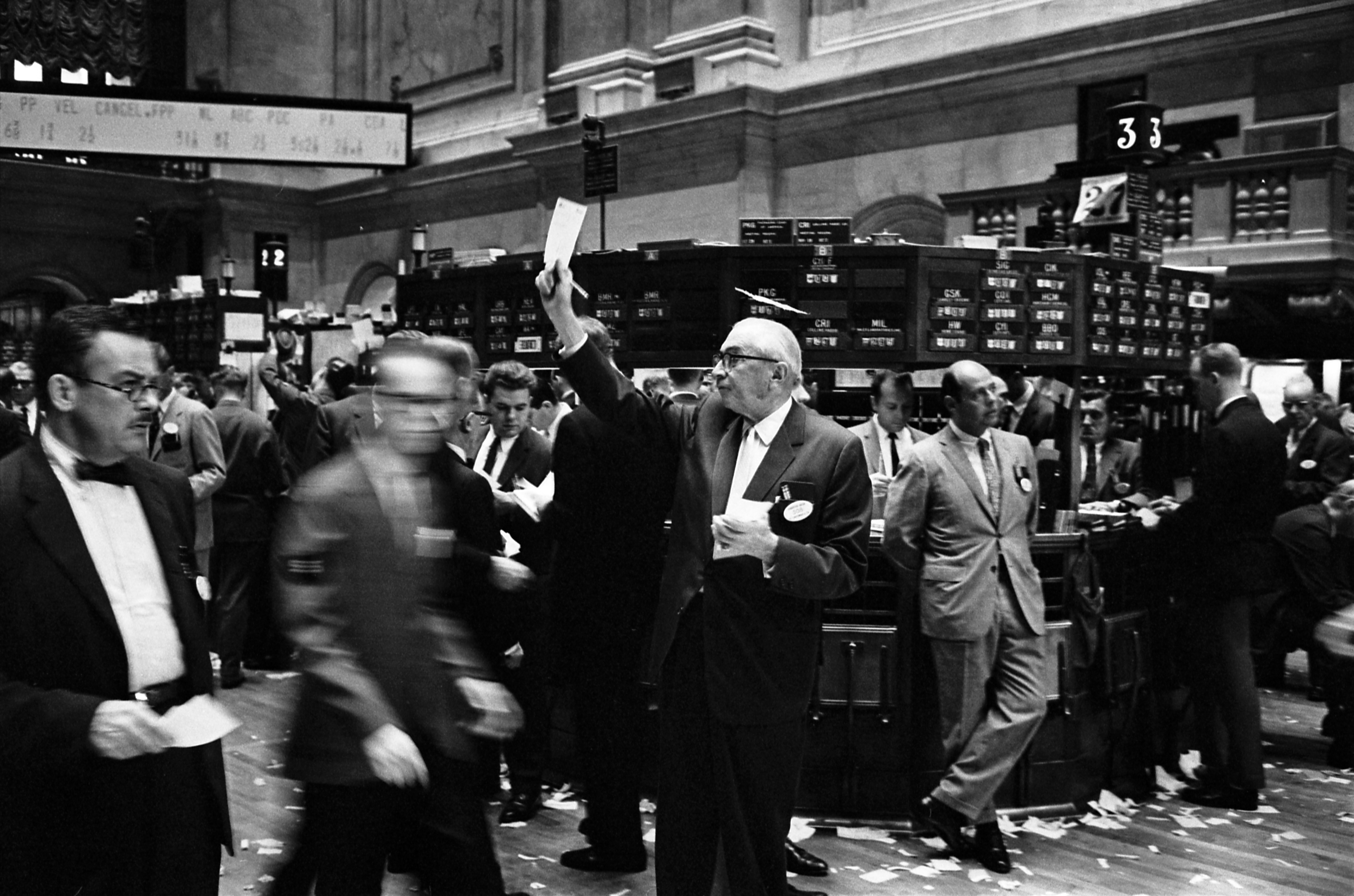 9 Best Futures Brokers in the US Best Futures Brokers in the US - There are many important factors to consider when choosing a futures brok...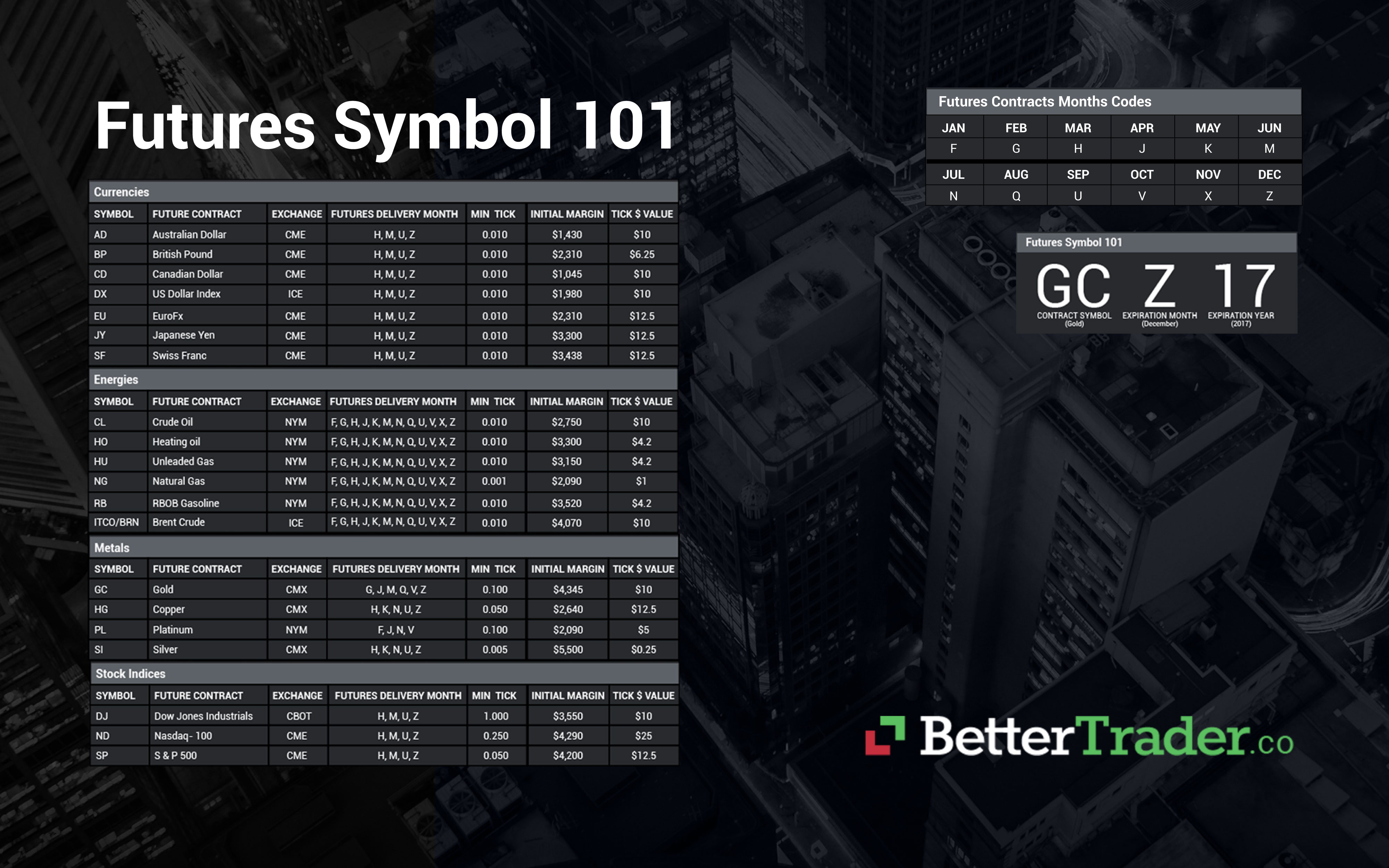 Futures Trading 101: Symbols, Contract Months, Expiration and Specifications Futures Months  January - F February -G March - H...