Educating yourself on speculating and day trading is imperative to do before you begin trading. While oftentimes day trading and speculation go hand in hand, they are different in the sense that day trading is the broad and physical term for trading securities within the same day, while speculation refers more to a strategy of trading that entails trading when you speculate the market will fluctuate in hopes to make a profit.
By nature, day trading is more fast-paced than long-term investing or trading because you are buying and selling securities within the same day, so it is in your best interest to understand the context of what is going on. Here are a few resources that I think will help!
Books
Reading books is an excellent way to familiarize yourself with speculating and day trading. Oftentimes, these books are written by seasoned professionals who share insight into their success. When looking into this topic, I came across a list of great reading materials for beginners interested in this field. You can view this list here.
A book I would personally recommend is "A Beginner's Guide to Day Trading Online" by experienced trading educator Toni Turner. This book is great for beginners as Turner explains essential concepts in easy-to-read ways and defines much of the terminology you will encounter in the day trading world.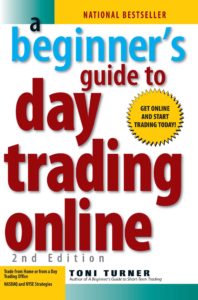 Blogs
Consistently reading blogs is an excellent way to stay updated with day trading because you are getting more than just numbers and charts; you will be receiving input and speculation from real people with real experience. One blog I would highly recommend for beginners is MarketsNow. It provides in-depth analysis and daily currency updates, that are both visual and informative.
Also, BetterTrader offers a great guide on trading economic events. This guide breaks down the intermediate steps that comprise and go into grasping an economic event, necessary to understand regardless of your level of experience.
I answered a separate question last week that highlights a handful of great Forex blogs I recommend visiting. If you would like to view them, click here.
YouTube Playlists
Some people are more visual learners than others. Find what works best for you! If you are someone who considers themselves a visual learner I would recommend spending time watching YouTube playlists on day trading and speculation.
These videos provide the visuals and analytics you will be seeing when actually trading with a personal explanation by an experienced trader. One playlist I recommend has 12 videos, and goes into terminology, visuals, strategies, and more. Here is a link to the first video of this series.
Taking the time to learn about day trading is the best way to minimize future risk and maximize your chance of success, good luck!